Panzer IV AUSF H Mit Schurzen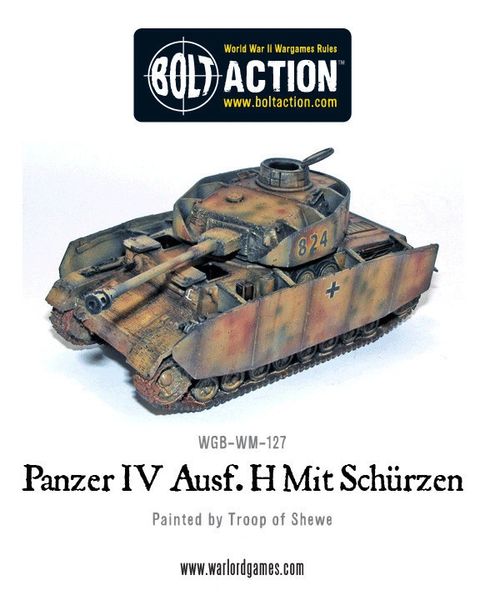 Panzer IV AUSF H Mit Schurzen
Description
At last Warlord can release the classic Panzer 4H with shurzen side skirts. This was perhaps the most common foe that British, American or Russian tank crews found themselves engaging, and this version of the workhorse of the German armoured force went right through to the end of the war, never fully being replaced by the mark J which was the next mark in line.
The thin side skirts covering the turret sides and running gear were put on as a 'stand off' extra armour to help defeat Russian anti-tank rifles and other close range weaponry, and were considered effective in the field. Later they were found to be of great use in fending off Bazooka, PIAT and captured Panzerfaust hits, the charge detonating too early to get a penetration on the main armour.
The plates were often bashed about or even torn off a tank in the heat of battle, so some tanks could end up with all, some or none of these hanging plates after a particularly arduous engagement...so feel free to bend and remove some or even add shrapnel and heavy MG damage to your Mark 4's plates!
Contents:
1 resin Panzer IV
metal pieces for detailing